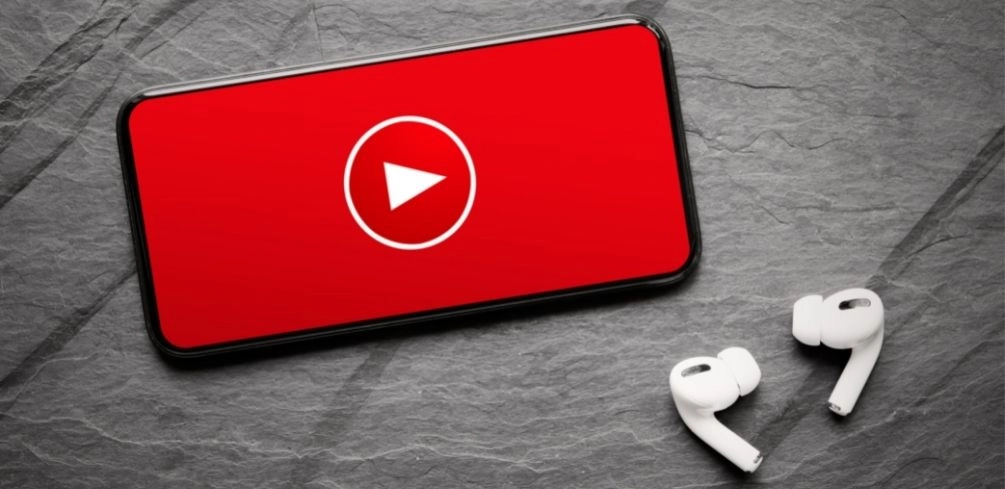 Can you Monetize Copyright Free Music? | Methods and Regulations
Yes, you can monetize copyright free music as long as they allow you the license to do it commercially. Make sure to read the fine print as some of the time they want you to link back to their site or videos to give credit to the artist. Lots of YouTube channels use copyright free music to earn a living.
The internet is a vast space, and there are so many ways to make money. This post will show you how to monetize music that you don't own the copyright for because it's copyright-free with a commercial license!
Royalty Free Music vs Copyright Free Music
Both of these can be used to earn some extra money if you are good at getting views on YouTube to a channel. It's not as easy as putting up the videos and watch the cash flow in, there is a lot of extra work that needs to be done.
Let's talk about a different kind of music available:
Royalty Free Music
This music is allowed but you must sign up and pay for it, usually with a subscription. The subscriptions are always different but usually, you can add the song at the time of your subscription and keep it up for as long as you want with no issues.
End your subscription and you can no longer use the song in future projects or they will take the money from that video with a copyright claim. Copyright claim basically means you are not in trouble but any or most of the money generated from that video will now go to the company that you were working with.
I have used a few of these companies and I'm not entirely sure how they monitor this but they do. I canceled a subscription and forgot to make one of my videos public.
I didn't even think of it till a week later when I got a copyright claim at first I thought they messed up but when I checked the date of when the subscription ended and the date the video went public, I knew I messed up. To use this music to make money by making sure they allow you to use it commercially, most of the time they try to upsell you to have this feature.
Check and read over it, most of these sites you don't need commercially if you are using it in the background of your videos but if you are making videos just on the music itself there's a chance you may. The great thing about this is since you paid for it through a service you have a solid downloadable license that makes sure you can never get in trouble or have a reversal of monetization during your subscription time.
Copyright Free Music
Copyright free music is much easier as you don't have to pay for it, it's FREE! Make sure the artist allows you to use it commercially and again you may need to credit them or link back to them.
So why not just go for copyright free music…sounds like an easy choice. Well, you have to be careful because not all copyright free artists are trustworthy.
Some artists will release all their music copyright free and wait for it to blow up and then they change their mind and do copyright claims on everyone that is using it. This is something that is never talked about but I have had it happen multiple times and still to do this day I get copyright claims on old videos where I streamed and played copyright free music.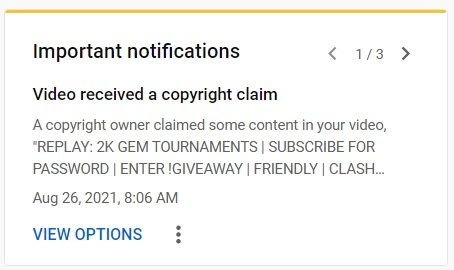 Now sometimes this happens by mistake like what happened with NEFFEX and they quickly reversed it within a few days but other times it will stay that way. I use to use NCS on YouTube (No Copyright Sounds). They have amazing videos and release a lot of music.
They receive the music from the artist and make cool videos but since the music is owned by the artist, at times they change their mind and start to copyright them after their music gets a few million views.
As a YouTuber this is frustrating but nowadays there are ways to deal with it. If the music is just used in the background YouTube has options to mute the song or replace it with another song.
Now, this won't work if you are just trying to monetize the song itself and that is the whole video so you have to make sure you choose the right place.
This is where we come in, at Stream Lofi we are copyright free for life and allow you to use it commercially as long as there is a credit to our website, you can use our music and just copy and paste below in the description:
Music provided by Stream Lofi (Copyright Free): https://streamlofi.com
Stream Lofi doesn't use other artist's created tracks but instead, we create our own songs.
Some copyright free music is copyright free because it is in the public domain. Most of these songs are very old so it will be tough to draw interest to them but I just wanted to let you know they exist.
We are talking about 90ish years from when it was created depending on where you live and laws but then the music will be in the public domain.
Creative Commons
Just to add creative commons is another way to do this if you receive permission from copyrighted work and are allowed to use audio of their music on your content. Creative commons music is nice as not a lot of people will go the extra mile to obtain the tracks for this.
Make sure the tracks come with commercial licenses.
How to Monetize Free Music for YouTube
Now that we know all about copyright free and royalty free let's talk about how to monetize the music on YouTube. This is assuming you also have the commercial licenses for whichever you are going to use.
First, you would want to make a YouTube channel and think of a great catchy name that isn't taken, which can be the hard part. Being part of the content creators of YouTube for over 5 years now labeling is important but if you have great content things will work it's way out.
Next, listen to the tracks you are interested in making videos for, don't start with the best tracks as it will take you a bit to get good at the process. You will need some types of editing software,
I personally use Adobe After Effects but you can also use Adobe Premiere. The big difference is you need After Effects if you want to have a digital equalizer on the screen – here is an example on Stream Lofi. The middle bar moves to the beat.
If you are interested in doing it this way check out Adobe's website to subscribe to the software. Great editing programs are worth the money and most of the other options I will go over are free if done correctly.
You can even take it a step further and make the YouTube video 360° which looks really sweet on mobile. People can listen to the music and move it around just by tilting the phone, here is an example on Stream Lofi 360° music video.
You would still use Adobe After Effects for this and then YouTube has a tool that turns the video into 360° by adding metadata. Here is the info from YouTube on how to do this part.
Keep in mind the rendering of the files can take a very long time if you are not using the right settings. If your Adobe After Effects file is huge it's best to check some videos to fix that, here's the one I used.
Ok, we need to get back to the music but before that, the Adobe products do have a large learning curve.
I use SkillShare and with this link, you will get some 1 free month which is more than enough to learn the software if you put some time into it. They have classes on everything, I have personally taken Adobe Photoshop, Adobe Premiere, and Adobe After Effects.
Now let's get back to your music library, make sure you choose the best quality music you can find. I prefer going with mainly sound effects so the music can be used by people as background music.
If you have YouTube or Spotify premium you will be able to download the music, if not simply just start playing the track as you are ready to record.
When it comes to recording your computer screen you will also need another program, thankfully this one is free. My recommendation is OBS. There are other types but this one has the best performance out of all of them.
Next, go ahead and upload your masterpiece on YouTube, if it's not the best quality video don't worry, practice makes perfect. You won't master this overnight that's not how YouTubers are made.
With every video try to improve one thing. After your track is uploaded let it sit on YouTube for a few hours as unlisted to make sure it doesn't get a copyright infringement.
If you do get one, then you are using music that is actually copyrighted music. Again, feel free to use Stream Lofi (Spotify link) as all our music is copyright free and we are an official YouTube Music channel.
Now try to find a schedule and create these videos for your YouTube channel. What I do is create a lot of videos at once and schedule them for 1 or 2 a week depending on how many you plan to have in your library. Do NOT make all the videos public at once, this will hurt your videos, instead, have them trickle in with what you can handle.
Make sure everyone knows it is free music so they can use it on their YouTube channel as well. If you have some content creator friends let them know.
This is part of the monetization part of the platform. Once you get the content you may get some views from YouTube but this area is competitive unless you can think of a different way to draw people to your videos.
It will take 1,000 subscribers and 4,000 watch hours till you get monetized. That may sound like a lot and it can be tough to see but the watch time on music isn't bad at all, because a lot of people will listen to the music over and over again adding more watch time to your channel.
Recently Twitch has had a huge issue with content creators getting copyright takedowns requests. The platform is in need of background music where they won't get in trouble so reaching out to Twitch streamers would be a great idea.
Once people know you have quality music they will start going to your channel and playing it. Make sure to have a huge playlist they can just put on in the background and set to repeat.
You can even add a few popular tracks from other channels to mix it up at the start till you have enough tracks yourself. Allow the Twitch streams to download your library of videos on YouTube or tracks on Spotify.
Now just keep going, if people enjoy your songs just rinse and repeat, if things are not taking off trying to find other ways to get your message out there.
Conclusion
Yes, you can start free music for YouTube channels using other people's music and make money off of it. I have outlined the steps in this video to get you started.
If you want to make sure you have the correct licenses and don't get any legal actions taken against you, feel free to use our music as it comes with a lifetime commercial license, please just include a link as mentioned above.
Now that you know the answers are in the mood to make money, it's time to find what songs you like, and starting with Stream Lofi will help you with that. Listen to Stream Lofi on Spotify or YouTube. Thanks and good luck!
Keep in mind this is not legal advice if you have any questions you should reach out to an attorney of law. I am simply a YouTuber of over 5 years and have been through this process many times.
There are some affiliate links in this article and if you make a purchase I may receive a small kickback from it. Thank you.