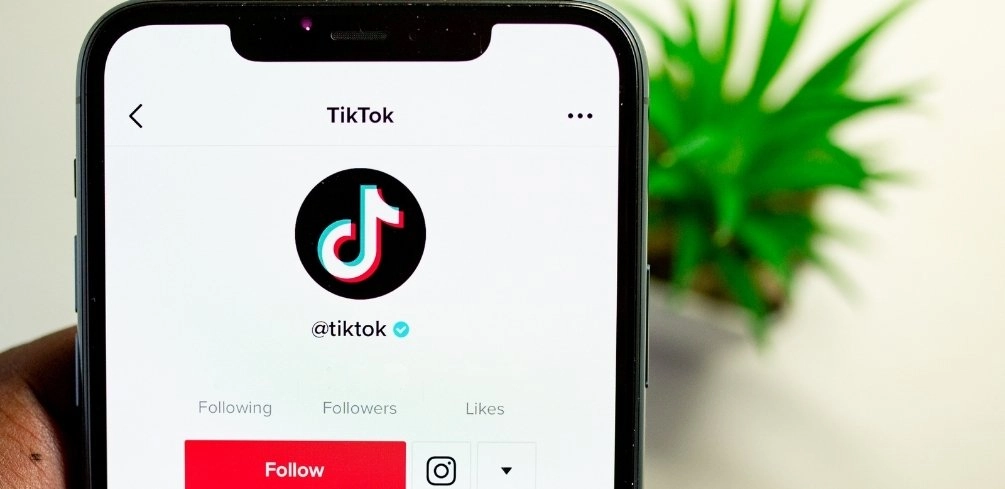 Tiktok Music Copyright Laws and Regulations – Beginners Guide
TikTok does not allow sharing, sending, or posting any music content that infringes or violates another person's copyrights. If you would like to use someone else's work for a cover song on Tiktok, you need to get their consent first.
If you are not sure whether the content that you want to upload may violate someone's copyrights, TikTok recommends using a search engine like Google or Bing with your best judgment as an indicator. If there is any chance of infringement and violation, they recommend checking with the owner before uploading anything on this platform.
Finding the right copyright-free music to use on your TikTok videos can be challenging. But it doesn't have to be because, at Stream Lofi, we have a wide range of copyright-free music tracks that you can use for anything you want.
You are free to download and upload any of our copyright-free songs on Tiktok without worrying about copyright infringement. All our songs are free of any copyright restrictions, and they can be used for whatever you want on TikTok or anywhere else in the world without permission from us.
Our music is available on Spotify and YouTube.
This post will look at TikTok Music Laws and Regulations to help you understand what you can and can't do with copyrighted music on TikTok.
Your Guide to Tiktok Music Copyright Laws and Regulations
Before we dive into the topic, here are some basics you need to understand:
What is copyright?
This legal term refers to the exclusive rights provided by law that protect an author's property. Copyright is automatically given to all original works fixed in a tangible form on creation, including literary work, musical composition graphically represented, and sound recording.
What are some examples of copyright infringement?
Copying someone else's song without their permission or consent for-profit purposes (i.e., uploading your cover version)
Using lyrics from another person's song without obtaining permission or written authorization first
Linking music videos with content you don't own the copyrights to
You have violated this if You use any copyrighted material belonging to somebody else as the background theme for a video without having obtained prior explicit written approval from its owner; You use or share a copyrighted song in your TikTok video without getting the copyright holder's consent first.
Tiktok Music Copyright Laws and Regulations
TikTok does not allow any copyright infringing content to be uploaded. The use of copyrighted music without authorization will lead to a violation of TikTok's policy, resulting in the content being removed and account suspension.
There are exceptions to copyright infringement. Many countries have certain conditions where copyrighted music can be used without authorization, but these cases often depend on how the media is used.
Under the U.S., exceptions to copyright infringement are granted under principles of fair use, as well as permitted acts of fair dealing in various other countries.
Removal of Music Content: Termination or Suspension of Account
Any music on the platform that infringes a copyright may be removed. You could be suspended or have your account terminated for copyright infringement on TikTok, violating their Terms of Service and Community Guidelines.
TikTok may refuse any account holder who has used the site improperly in the past from opening a new TikTok profile or using TikTok services.
Information for Rightsholders
Notifications on Copyright Infringement
Rightsholders may contact the user they believe has infringed their copyright directly. This would likely resolve their complaint much quicker and in a manner that is more satisfying to the user and TikTok.
Any party with a copyrighted work may file a Copyright Infringement Report to request the removal of an alleged infringing content from TikTok.
All complaints should be reported using the online form found at TikTok.com for copyright infringement. If the rights holder does not include necessary information in their complaint, TikTok may not investigate the claim and could consequently reject it.
TikTok may provide the user with contact information for the copyright holder, such as an email address and a name.
Information for Users: Counter-Notification on Copyright Infringement
Users located outside of the European Union
If a copyright infringement notification was sent to you in error, or if you're authorized to use the copyrighted music, you can reach out directly to the copyright owner and request them to retract their complaint.
In response to a copyright violation, you may also provide TikTok with an official counter-notification. Counter-notifications are required to contain the information in the Counter Notification Form.
Adding the necessary information will greatly help TikTok investigate your claims and simplify our response, as well as reducing the chance of denial. Otherwise, TikTok may deny your assertions.
The counter-notification process can take a few weeks, depending on your situation. Consequently, you'll need to be patient.
When this happens, the copyright claimant may seek a court order to keep the music down by citing United States' Digital Millennium Copyright Act (DMCA) or similar laws in other countries.
If you provided your contact information with a counter-notification request, TikTok might share that information with the original reporter if it is legally appropriate. The claimant has the option to file a lawsuit against you using this information.
If the original reporter does not seek a court order to prevent future infringement of their music content, TikTok may replace or cease disabling access to the removed material. Re-posting any material is at TikTok's sole discretion.
If you are an EU resident
Under European Union law, users are allowed to use copyright-protected work without the copyright holder's authorization for instances in which it is used for quotation, review, or criticism purposes, in addition to caricature, pastiche, and parody. EU countries may also have more exceptions. The exceptions and limitations to copyright under EU law are outlined below.
Criticism, quotation, and review
A quotation is an act of using a portion from original work to illustrate an assertion, defend an opinion, or engage in debate. Quotations can be used for various purposes. The quotation may criticize copyrighted music (e.g., critiquing a song). Also, quotations may review copyrighted music (e.g., reviewing a song or an album).
Parody, caricature, and pastiche
A caricature is an exaggerated or distorted representation of copyrighted material. Caricatures are mostly humorous in nature.
A parody is meant to be noticeably different from an existing copyrighted work, serving as an expression of humor or mockery. A pastiche will typically borrow elements from other works or styles into a new work.
The use must be fair to use copyrighted music for a purpose not specifically allowed by copyright law. The music content should be brief, not use the source text without acknowledgment, and should not harm the interests of the copyright holders.
Videos are subject to TikTok's Community Guidelines regardless of whether or not they fall within the exception or limitation guidelines. Videos should not include content that constitutes hate speech or promotes hateful behavior.
They should also not be used to humiliate, abuse, intimidate, embarrass, mock, or hurt anyone.
What is Not Considered to be an Infringement of Copyrights?
Fair use and parody are exceptions that allow you to copy material belonging to another person for either educational, research and commentary purposes as long as there is no commercial intent behind it.
According to U.S Copyright law, if any work has been published before 1923 (i.e., all works created after this year), it's now public domain — which means anyone can freely reproduce them without obtaining prior written approval from its owner.
If you create a new cover version of someone else's song and upload it on TikTok with appropriate attribution, then your work will be covered by a "fair use" exception.
What is Considered Fair Use?
This refers to the allowance of limited and unlicensed reproduction for purposes such as commenting or criticism. One example is that you can reproduce someone else's copyrighted music in its entirety if it has been lawfully made available to the public without any copyright restrictions (i.e., on an open domain).
However, using this exception may limit what purpose you are allowed to do with the music – i.e., remixing somebody else's music video only for educational purposes but not profit-making ones.
You cannot create an audio-visual clip consisting of footage from other people's films or TV programs and then make money from it in any way, such as by placing ads over the clip or selling it to a company for use on their website.
What Are Some Examples of Parody?
A successful example is "This Is America" by Childish Gambino, which mocks racial stereotypes and gun violence. It's not an original song but rather combines both music and lyrics that were pre-existing pieces with new images/visuals — so, therefore, falls under fair use exception.
If you take a full song and change the lyrics to produce your version, this is not considered parody but rather a copyright infringement. However, if you only work on one or two words, i.e., use different lyrics for a chorus that still follows the original melody of somebody else's song, it's more likely to be seen as fair use.
Where Can I Get Copyright-safe Music for TikTok?
There are many sources for copyright-safe music for your TikTok videos. Here are some:
Stream Lofi
Stream Lofi provides copyright-safe music for TikTok videos. The service gives you access to a library of songs, loops, and beats that can be streamed or downloaded.
Our music is 100% original and released for use on TikTok. With us, you will never have to worry about copyright problems. Our songs are available on Spotify and YouTube.
SoundCloud
Another great resource is SoundCloud, which offers a wide range of copyright-safe music to TikTok users. It has over 210 million tracks in its library, with thousands of songs uploaded every day.
You just need to make sure that there are no Creative Commons restrictions on the music that you use.
TikTok's Music Library
TikTok has a library of tracks that are also copyright-safe for TikTok. You can choose from various genres and moods or even watch popular music videos on the app to get some inspiration.
However, there have been issues with the app's library of copyright-safe music. There have been some complaints about songs from major artists being removed without warning leaving many users confused and frustrated.
YouTube
YouTube also makes available some copyright-free content that you can use inside your Tiktok videos. YouTube's Audio Library provides many different audio files such as sound effects, loops, samples, and more without any restrictions or usage limitations.
This means it is free to download from the site and then upload your video directly to your TikTok account. However, you need to make sure you are downloading copyright-free music.
So be sure to read the description of any music you are downloading to make sure it is free from copyright restrictions.
How To Protect Yourself From Copyright Strikes On TikTok
To avoid any potential issues, make sure that you abide by these rules:
Be mindful when using public domain works such as videos, images, or audio recordings.
Follow all the terms and conditions for using music content as provided on TikTok or on any other sites that you are using to get your content.
Don't use music without the right for commercial use unless it falls under fair use exceptions.
Always have attribution of all third-party material in your video, i.e., at the start or end credits, and don't forget to include the name of the artist and song title.
If you want to use copyright-protected music, be sure to ask for permission from the copyright holder.
Consider using copyright-free music such as that available on Stream Lofi.
Use music from TikTok's Music Library.
Conclusion
You can easily get into trouble with copyright if you don't know which music to use and how to use it on TikTok. Hopefully, this article has given you a better understanding of what is and isn't allowed when it comes to using music on TikTok.
However, the best way to avoid getting into trouble is to consider using royalty-free music for anything you do on TikTok. Check out Stream Lofi's songs today and start making a great playlist for your TikTok videos.